About us
Moroccan berber Family run by (Said Ouattou ) family and residents in the desert Sahara of Merzouga ERG Chebbi, Our ancestors used to be nomads who moved around in search for food for animals (Camels,goats,donkeys…) As time passes,our family settled in a small village in desert and Said went to school to learn how to read and write.He left school early on to help his father support his by working in fields before and has been in tourism since 2010, as a camel guide in desert dune for Tourists,and now driver Company for Tourists organizing Trips throughet Morocco Cuanty.
"Morocco Desert Merzouga"
Á Company who offers Tours Trips & excursiones in Morocco,Company who Loves bringing The best out of each area to Our Costumers and Tourist in all around Morocco with on amazing Magical Desert Tour experience,
We offer private tailored guided Cultural Tours for friends, singles, couples, families and small groups, in all around Morocco highlighting the very we offer unique and flexible itineraries for trips all around morocco, be its imperial cities, its coast,its ancient Kasbahs, its interesting amazing Sahara desert experience.
We are willing to show you around Morocco for you to experience it on your personaly destination holiday we encourage you to visit us and to join us for amazing vacation holiday Morocco Tours.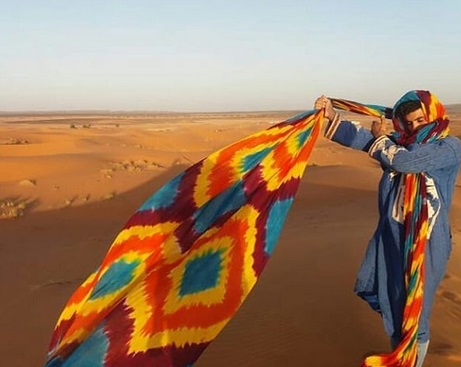 Tours From Marrakech:

Tours From Fes:
Tours From Casablanca and Agadir
Morocco Camel Trekking: